DNSQuerySniffer Guide
This guide shows how to troubleshoot the issues when an application or a domain, and Stats are not working properly.
---
Installation
Please download and install DNSQuerySniffer. Choose x32 version, if you don't know the architecture of your operating system:
https://www.nirsoft.net/utils/dns_query_sniffer.html
According to the DNSQuerySniffer requirements, you will need to install either WinPcap capture driver or Microsoft network Monitor Driver. Please find below links to these drivers:
http://www.winpcap.org/install/default.htm
http://www.microsoft.com/downloads/details.aspx?FamilyID=983b941d-06cb-4658-b7f6-3088333d062f&displaylang=en
---
How to use the app
Once installed, please run the DNSQuerySniffer with the administrator rights. During the first run, you will be prompted to select the driver for the capture method and the source interface. Please select Raw Sockets method and choose one of the following network adapters:
127.0.0.0 – if you are using SafeDNS Agent.
192.168.X.X or 10.X.X.X – if the settings are configured on the network level.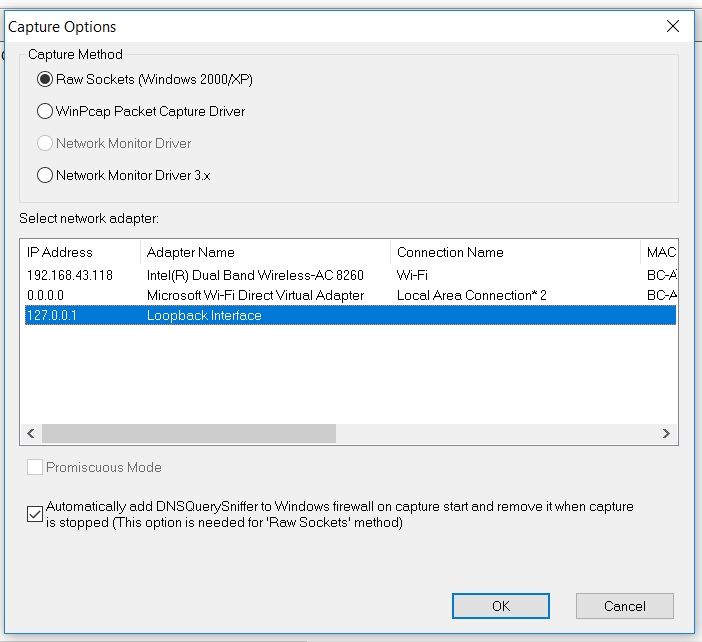 Start the application that requires troubleshooting.
The screen of the DNSQuerySniffer shows the list of the hostname addresses, their corresponding IP addresses, and additional service information.
In the example below, the domain csi.gstatic.com was resolved to the IP address 195.46.39.13 - SafeDNS BlockPage address.
This means that the domain csi.gstatic.com is currently blocked either because its category is blocked or because it is on the Denylist.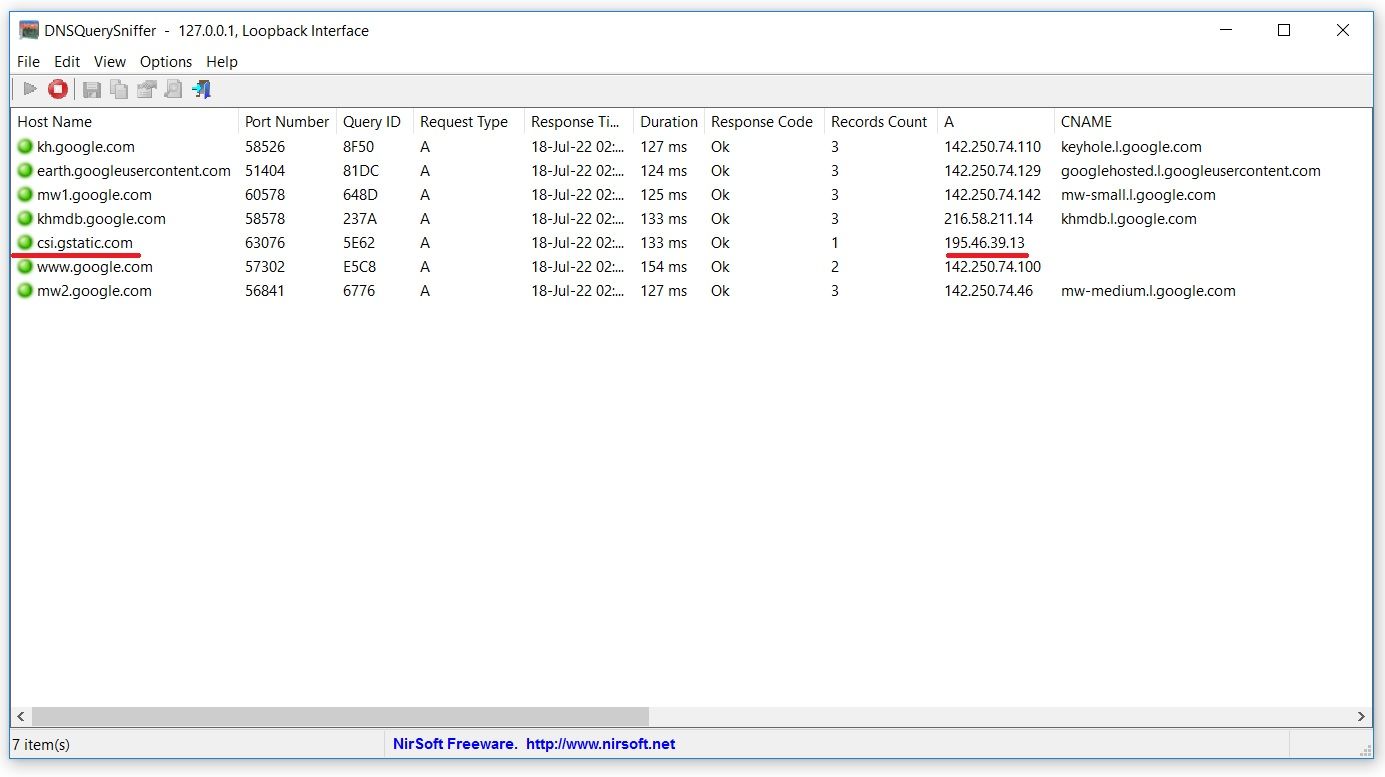 Please note, that SafeDNS BlockPages can the following addresses:
195.46.39.1, 195.46.39.2, 195.46.39.3, 195.46.39.11, 195.46.39.12, and 195.46.39.13.
---
How to solve the issue?
Please look up for the category of the domain with the SafeDNS online tool: https://www.safedns.com/check-website
After that, check if this category is not blocked in your SafeDNS Dashboard or is not on the Denylist.